iLeopard Mail has been my favorite Thunderbird theme for a long time. Recently, I upgraded to Thunderbird 3.1 and I found that this theme is no longer available. Since I cannot find any theme that is similar to iLeopard Mail, I decide to upgrade the theme and make it compatible with Thunderbird 3.1.
Here is the instructions on how to make iLeopard Mail compatible with Thunderbird 3.1:

1. Click here to download iLeopard Mail for Thunderbird 3.1
2. Open Thunderbird
5. Select the file you just downloaded, i.e., ileopard_mail-3.2.4-tb.jar
6. Click the Install button again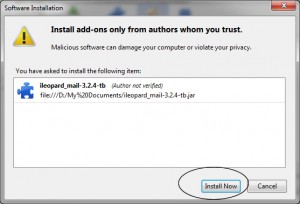 7. Restart Thunderbird if needed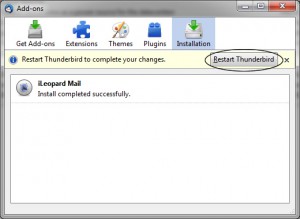 8. Depends on how many theme is installed in your Thunderbird, it may or may not load the new theme automatically. You may need to activate the theme:

Enjoy your iLeopard Mail on Thunderbird 3.1!