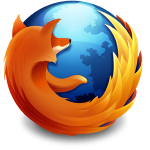 Every time Firefox releases a major upgrade, we love it because it comes with lots of cool features. At the mean time, we hate it because lots of our favorite add-ons are not working with the new Firefox. Sometimes, the owners of the add-ons might be too busy, and it might take a while to release a compatible version. That's why I put some of my favorite add-ons here. They are 100% compatible with the new Firefox, and I only modified the source codes that by-pass the version compatibly check.
In the other words, the add-on will work the way it was in the old version, and you will receive an upgrade if the owner releases a newer version.
So far I have made the following add-ons available in the latest version of Firefox:
If you need any add-on, please post in the comment below. I will try to make it available here.
Enjoy your new Firefox!
–Derrick