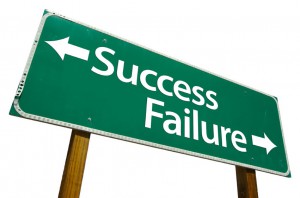 Today, I sent a message to a company through their contact page on their website. It is a standard contact page, i.e., you need to fill in your contact information and the details of your request, and they will follow up with you later. An hour later, I received a reply from them, saying that they would like more information from me. Therefore, I reply to their email. Few seconds later, I got the following:

Delivery has failed to these recipients or distribution lists:

[email protected]
Your message wasn't delivered because of security policies. Microsoft Exchange will not try to redeliver this message for you. Please provide the following diagnostic text to your system administrator.
Sent by Microsoft Exchange Server 2007


Diagnostic information for administrators:

....

(Another 100 lines of error messages)

Initially, I thought I made a mistake when typing the email address. Therefore, I redid it and verified every single letter in the email address. Unfortunately, I got the same message again. After trying it for 5 times, I gave up, and this company loses a sale.
There are few things we've learned here. First, never display very technical error messages to the customers. They are very boring for non-engineers. Second, don't assume that every customer is patient. Not every one is willing to re-send the same email for 5 times. Third, it takes many years to build a city but it only takes few hours to destroy it. With today's technology, it is too easy to spread out the bad words.
I think this is not a right way to run a custom request management system (or ticket system). It should never yell to the customer. Instead, it should let the stuffs to evaluate the customer's reply rather than letting the Microsoft Exchange Server to do it.
I don't recommend using Microsoft Exchange for your business. It just hurts your business.
–Derrick